Steel plate standard sizes for you
At ANSON Steel, we can assist you with your steel plate needs at any standard sizes. Whether you need steel or stainless steel, we have a variety of plates to choose from. Please consult the sizing chart below to determine the dimensions of the steel metal plates you need for your project. Call us to request sizing information for any steel plates, if available. Would you like to know more? Contact one of our sales representatives to learn more about our metal plates and how we can customize an order for your fabrication needs.
Hot Rolled Steel Plate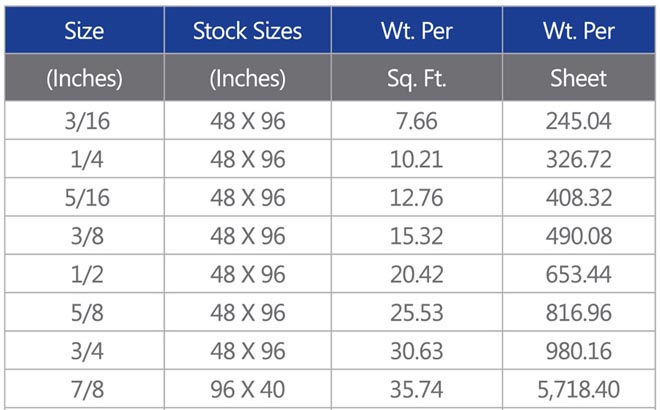 As steel is the major cost component it is important to think of the available raw material sizes when designing a bridge fabricated from plate steel. Reducing dimensions may save weight but this could increase the scrap produced during production so may not realize the cost savings expected. It is worth spending time determining the optimum section size while keeping an eye on the plate waste remembering to allow for 10mm for the cut.
Our steel plates offer you a wide choice and big benefits. These include reduced inventory, improved yield and faster processing. To help our customers understand sizes better, we offer chemistries and sizes. This service can deliver a range of benefits including improved yield, optimized design and a reduced requirement for material handling.
We also use our expertise to support you in other ways, who are happy to advise on product selection and application – helping you to arrive at the best product for your needs. We are also happy to work with you to optimize your product design and maximize your processing efficiency. We offer plate processing services including cutting, shot blasting, rolling, weld preps, beveling and chamfers. These are designed to help you simplify your supply chain and focus on your core business operations. Our products are manufactured to meet a wide range of worldwide customer-specific requirement.
Get In touch with