2507 duplex stainless steel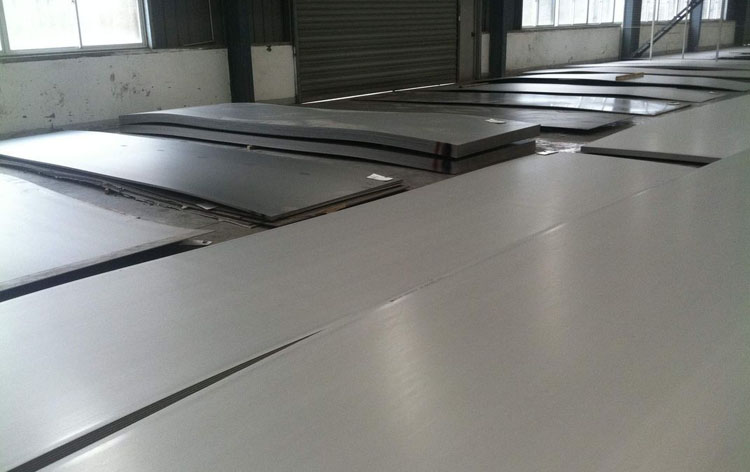 Chemical Composition (%) of 2507 Duplex Stainless Steel Plate
| | | | | | |
| --- | --- | --- | --- | --- | --- |
| C | Cr | Ni | Mo | N | Others |
| 0.020 | 25 | 7 | 4.0 | .27 | S=0.001 |
Mechanical Properties of 2507 Duplex Stainless Steel Plate
| | |
| --- | --- |
| Ultimate Tensile Strength, ksi | 116 min. |
| 0.2% Offset Yield Strength 0.2%, ksi | 80 min. |
| 0.1% Offset Yield Strength 0.2%, ksi | 91 min. |
| Elongation in 2 inches, % | 15 min. |
| Hardness Rockwell C | 32 max. |
| Impact Energy, ft.-lbs. | 74 min. |
Physical Properties of 2507 Duplex Stainless Steel Plate
| | | |
| --- | --- | --- |
| Density | lb/in3 | 0.28 |
| Modulus of Elasticity | psi x 106 | 29 |
| Coefficient of Thermal Expansion 68-212°F/°F | x10-6/°F | 7.2 |
| Thermal Conductivity | Btu/h ft °F | 8.7 |
| Heat Capacity | Btu/lb/°F | 0.12 |
| Electrical Resistivity | W-in x 10-6 | 31.5 |
Alloy 2507 (UNS S32750) is a super duplex stainless steel with 25% chromium, 4% molybdenum, and 7% nickel designed for demanding applications which require exceptional strength and corrosion resistance, such as chemical process, petrochemical, and seawater equipment. The steel has excellent resistance to chloride stress corrosion cracking, high thermal conductivity, and a low coefficient of thermal expansion. The high chromium, molybdenum, and nitrogen levels provide excellent resistance to pitting, crevice, and general corrosion.
2507 Duplex Stainless Steel Applications:
Oil and gas industry equipment
Offshore platforms, heat exchangers, process and service water systems, fire-fighting systems, injection and ballast water systems
Chemical process industries, heat exchangers, vessels, and piping
Desalination plants, high pressure RO-plant and seawater piping
Mechanical and structural components, high strength, corrosion-resistant parts
Power industry FGD systems, utility and industrial scrubber systems, absorber towers, ducting, and piping
Equivalent Standards of 2507 Duplex Stainless Steel:
ASTM/ASME ………. A240 – UNS S32750
EURONORM………… 1.4410 – X2 Cr Ni MoN 25.7.4
AFNOR……………….. Z3 CN 25.06 Az
If you are interested in other Stainless Steel Plates/Sheets, please click 302, 303, 304, 304L, 304H, 309, 309S, 310, 310S, 310H, 316, 316L, 317/317L, 317LMN, 321, 321H, 330, 347, 347H, 904L, 403, 405, 409, 410, 410S, 410/HT, 416, 416HT, 420, 422, 430, 440C, Duplex 2205, Duplex 2304, Duplex 2507.
Get In touch with