309S and 309H stainless steel plate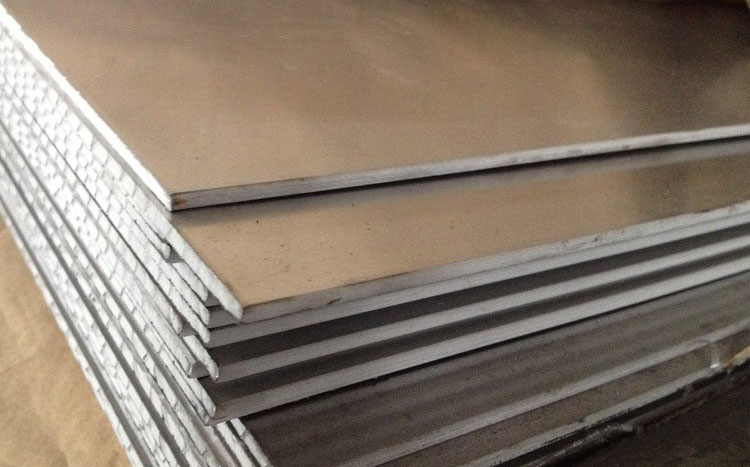 Chemical Composition (%) of 309S and 309H Stainless Steel Plate
| | | | | | | | |
| --- | --- | --- | --- | --- | --- | --- | --- |
| | C | Mn | Si | P | S | Cr | Ni |
| 309S | max: 0.08 | 2.0 max | 0.75 max | 0.045 max | 0.03 max | min: 22.0 max: 24.0 | min: 12.0 max: 15.0 |
| 309H | min: 0.04 max: 0.10 | 2.0 max | 0.75 max | 0.045 max | 0.03 max | min: 22.0 max: 24.0 | min: 12.0 max: 15.0 |
Mechanical Properties of 309S and 309H Stainless Steel Plate
| | | | | |
| --- | --- | --- | --- | --- |
| Grade | Tensile Strengtd ksi (min) | Yield Strength 0.2% ksi (min) | Elongation % | Hardness (Brinell) max |
| 309/S | 75 | 30 | 40 | 95 |
| 309/H | 40 | 30 | 40 | 217 |
Physical Properties of 309S and 309H Stainless Steel Plate
| | |
| --- | --- |
| Density lb/inᶟ | 0.285 |
| Density g/cmᶟ | 7.89 |
| Melting Range | 2500-2590°F/1480 – 1530°C |
| Thermal Conductivity at 212°F (100°C) | 9.0 BTU/hr/ft²/ft/°F |
| Thermal Conductivity at 212°F (100°C) | 15.6 W/m-°K |
| Electrical Resistivity | 30.7 Microhm-in at 68°C |
| Electrical Resistivity | 78 Microhm-cm at 20°C |
Alloys 309S is austenitic chromium-nickel stainless steel that is often used for higher temperature applications. Due to their high chromium and nickel content, Alloys 309S is highly corrosion resistant, has outstanding resistance to oxidation, and excellent heat resistance while providing good strength at room and elevated temperatures. The only significant difference between 309 and 309S is the carbon content. Alloy 309S has a much less carbon composition which minimizes carbide precipitation and improves weldability.
By keeping in mind ongoing market development, we are offering an excellent range of Alloy 309H plate/sheets to the customers that are highly appreciated in the market. Stainless Steel 309H Sheets is an alloy of iron, further classified as an austenitic stainless steel.SS 309H Sheets is typically furnished in the annealed condition. Alloy 309H Coils has some other features to offer such as precisely designed, rust proof, optimum finish, high strength, low maintenance, enhanced service life, and more.
If you are interested in other Stainless Steel Plates/Sheets, please click 302, 303, 304, 304L, 304H, 309, 309S, 310, 310S, 310H, 316, 316L, 317/317L, 317LMN, 321, 321H, 330, 347, 347H, 904L, 403, 405, 409, 410, 410S, 410/HT, 416, 416HT, 420, 422, 430, 440C, Duplex 2205, Duplex 2304, Duplex 2507.
Get In touch with