409 stainless steel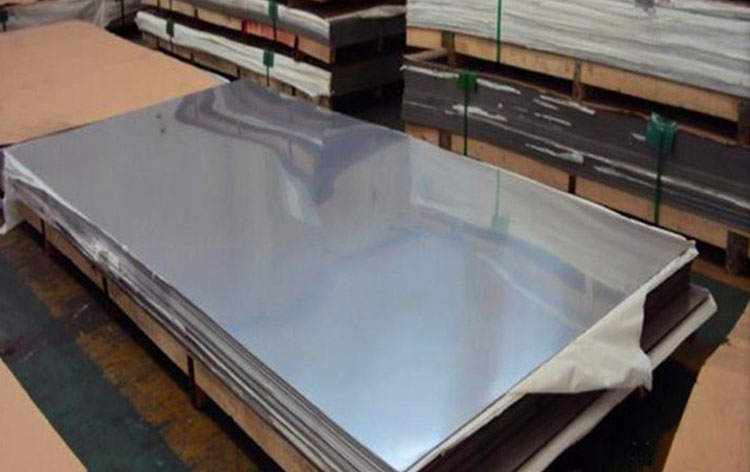 Chemical Composition (%) of 409 Stainless Steel Plate
| | | | | | | | |
| --- | --- | --- | --- | --- | --- | --- | --- |
| C | Mn | Si | P | S | Cr | Ni | Ti |
| 0.08 | 1.0 | 1.0 | 0.045 | 0.045 | 10.5-11.75 | 0.5 | 0.48 0.75 |
Mechanical Properties of 409 Stainless Steel Plate
| | | | | |
| --- | --- | --- | --- | --- |
| Tensile Strength MPa (min) | Yield Strength 0.2% MPa(min) | Elongation % | Hardness (Brinell) MAX | Hardness (Rockwell B) MAX |
| 380 | 207 | 20 | 207 | 95 |
Physical Properties of 409 Stainless Steel Plate
Density
lbm/in3
thermal Conductivity
(BTU/h ft. °F)
Electrical
Resistivity
(in x 10-6)
Modulus of
Elasticity
(psi x 106
Coefficient of
thermal Expansion
(in/in)/
°F x 10-6
Specific Heat
(BTU/lb/
°F)
Melting
Range
(°F)
at 68°F: 0.280
9.4 at 212°F
28.3 at 68°F
29
5.84 at 32 – 212°F
0.114 at 68°F to 212°F
2500 to 2590
12.4 at 932 °F
39.4 at 752°F
6.60 at 32 – 1000°F
49.6 at 1652 °F
6.86 at 32 – 1500°F
Alloy 409 is a general purpose, chromium, titanium stabilized, ferritic stainless steel whose primary application is automotive exhaust systems. It contains 11% chromium which is the minimum amount for the formation of the passive surface film which gives stainless steels their corrosion resistance. It combines good elevated temperature corrosion resistance with medium strength, good formability, and overall cost.
Alloy 409 resists corrosion strongly compared to carbon steel and is used as an alternative to carbon steel in mildly challenging environments where its high resistance to corrosion and high temperature oxidation gives an advantage. It is commonly used in applications where appearance is a secondary quality to mechanical properties and corrosion resistance.
If you are interested in other Stainless Steel Plates/Sheets, please click 302, 303, 304, 304L, 304H, 309, 309S, 310, 310S, 310H, 316, 316L, 317/317L, 317LMN, 321, 321H, 330, 347, 347H, 904L, 403, 405, 409, 410, 410S, 410/HT, 416, 416HT, 420, 422, 430, 440C, Duplex 2205, Duplex 2304, Duplex 2507.
Get In touch with