410 stainless steel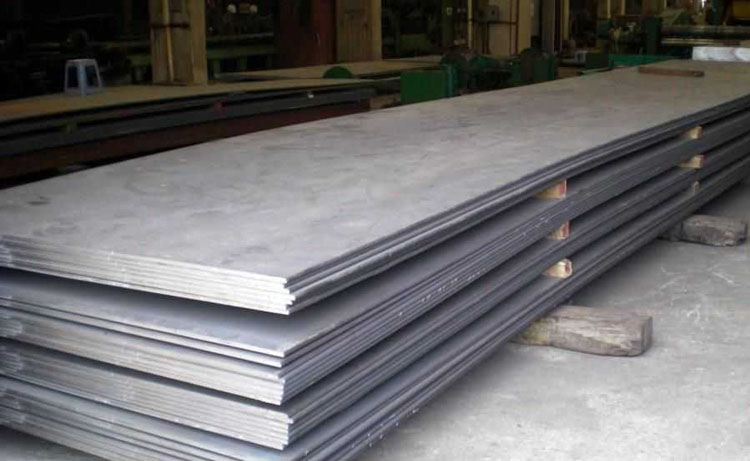 Chemical Composition (%) of 410 Stainless Steel Plate
| | | | | | | |
| --- | --- | --- | --- | --- | --- | --- |
| C | Mn | Si | P | S | Cr | Ni |
| 0.15 | 1.0 | 1.0 | 0.04 | 0.03 | 11.5-13.5 | 0.5 |
Mechanical Properties of 410 Stainless Steel Plate
| | | | | |
| --- | --- | --- | --- | --- |
| Tensile Strength MPa (min) | Yield Strength 0.2% MPa(min) | Elongation % | Hardness (Brinell) MAX | Hardness (Rockwell B) MAX |
| 450 | 205 | 20 | 217 | 96 |
Physical Properties of 410 Stainless Steel Plate
Density
lbm/in3
Thermal Conductivity
(BTU/h ft. °F)
Electrical
Resistivity
(in x 10-6)
Modulus of
Elasticity
(psi x 106
Coefficient of
Thermal Expansion
(in/in)/
°F x 10-6
Specific Heat
(BTU/lb/
°F)
Melting
Range
(°F)
at 68°F: 0.276
14.4 at 212°F
56 at 68°F
29
5.90 at 68 – 392°F
0.11 at 68°F to 212°F
2700 to 2790
Alloy 410 is the basic, general purpose martensitic stainless steel that is used for highly stressed parts and provides good corrosion resistance plus high strength and hardness. Alloy 410 contains a minimum of 11.5% chromium which is just sufficient enough to demonstrate corrosion resistance properties in mild atmospheres, steam, and many mild chemical environments.
It is a general purpose grade that is often supplied in the hardened but still machineable condition for applications where high strength and moderate heat and corrosion resistance are required. Alloy 410 displays maximum corrosion resistance when it's been hardened, tempered, and then polished.
If you are interested in other Stainless Steel Plates/Sheets, please click 302, 303, 304, 304L, 304H, 309, 309S, 310, 310S, 310H, 316, 316L, 317/317L, 317LMN, 321, 321H, 330, 347, 347H, 904L, 403, 405, 409, 410, 410S, 410/HT, 416, 416HT, 420, 422, 430, 440C, Duplex 2205, Duplex 2304, Duplex 2507.
Get In touch with