416 stainless steel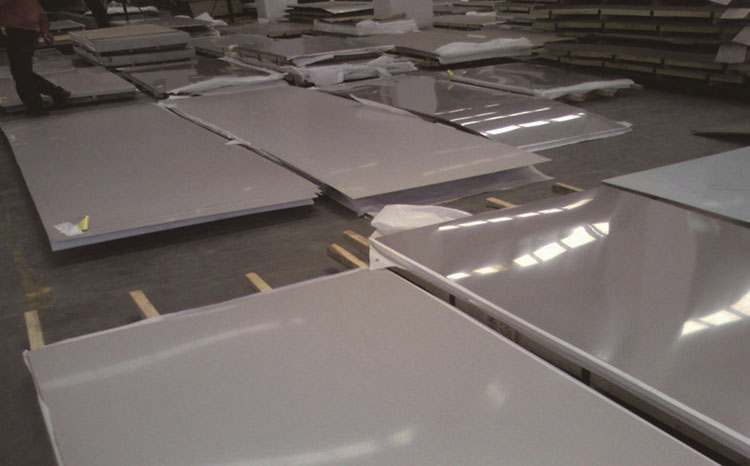 Chemical Composition (%) of 416 Stainless Steel Plate
| | | | | | |
| --- | --- | --- | --- | --- | --- |
| C | Mn | Si | P | S | Cr |
| 0.15 | 1.25 | 1.00 | 0.06 | 0.15 | 12.0-14.0 |
Mechanical Properties of 416 Stainless Steel Plate
Tempering Temperature (°C)
Tensile Strength (MPa)
Yield Strength
0.2% Proof (MPa)
Elongation
(% in 50mm)
Hardness Brinell
(HB)
Impact Charpy V (J)
Annealed *
517
276
30
262
–
Condition T **
758
586
18
248-302
–
204
1340
1050
11
388
20
316
1350
1060
12
388
22
427
1405
1110
11
401
#
538
1000
795
13
321
#
593
840
705
19
248
27
650
750
575
20
223
38
* Annealed properties are typical for Condition A of ASTM A582.
** Hardened and tempered Condition T of ASTM A582 – Brinell Hardness is specified range, other properties are typical only.
# Due to associated low impact resistance this steel should not be tempered in the range 400-
Physical Properties of 416 Stainless Steel Plate
Density
kg /m3
Thermal Conductivity
W/mK
Electrical
Resistivity
(Microhm/cm)
Modulus of
Elasticity
Coefficient of
Thermal Expansion
µm/m/°C
Specific Heat
(J/kg.K)
Specific Gravity
7750
24.9at 212°F
43 at 68°F
200 GPa
9.9 at 32 – 212°F
460 at 32°F to 212°F
7.7
Alloy 416 is a martensitic, free-machining, chromium steel alloy that is generally considered to be the first free-machining stainless steel. It has the highest machinability of any stainless steel at about 85% of that of a free-machining carbon steel. Martensitic stainless steels were designed to be hardenable by heat treatment and also corrosion resistant.
Although Alloy 416 and other martensitic stainless steels are not as resistant as austenitic or ferritic stainless, it still demonstrates good corrosion and oxidation resistance plus high strength in the hardened and tempered condition. Alloy 416HT is easily machined, is always magnetic, and has low frictional properties that reduce galling and seizing.
If you are interested in other Stainless Steel Plates/Sheets, please click 302, 303, 304, 304L, 304H, 309, 309S, 310, 310S, 310H, 316, 316L, 317/317L, 317LMN, 321, 321H, 330, 347, 347H, 904L, 403, 405, 409, 410, 410S, 410/HT, 416, 416HT, 420, 422, 430, 440C, Duplex 2205, Duplex 2304, Duplex 2507.
Get In touch with