904L stainless steel plate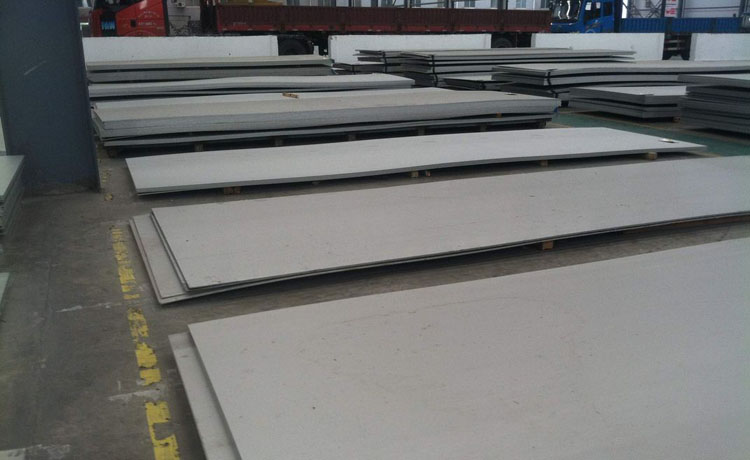 Chemical Composition (%) of 904L Stainless Steel Plate
| | | | | | | | |
| --- | --- | --- | --- | --- | --- | --- | --- |
| Chromium | Nickel | Molybdenum | Silicon | Manganese | Phosphorus | Copper | Sulfur |
| 19.00-23.00 | 23.00-28.00 | 4.0-5.0 | 1.00 | 2.00 max | 0.045 max | 1.0-2.0 | 0.03 max |
Mechanical Properties of 904L Stainless Steel Plate
Yield Strength 0.2% Offset
Ultimate Tensile Strength
Elongationin 2 in.
Hardness
psi (min.)
(MPa)
psi (min.)
(MPa)
% (min.)
(max.)
31,000
220
71,000
490
36
70-90 Brinell
Physical Properties of 904L Stainless Steel Plate
Density (lb. / cu. in.)
Specific Gravity
Specific Heat (Btu/lb Deg F – [32-212 Deg F])
Melting Range
Modulus of Elasticity
0.287
7.95
0.11
2372 – 2534°F
28.0 x 106psi
190 GPa
Type 904L is a high alloy austenitic stainless steel that is known for its corrosion properties. This low carbon version of Type 904 stainless steel also offers other benefits to users including:
Non-magnetic
Stronger corrosion properties than Type 316L an 317L
Good resistance to sulphuric, phosphoric and acetic acids
High resistance to crevice and stress corrosion cracking
Excellent formability and weldability
With its highly alloyed chemistry — 25% nickel and 4.5% molybdenum, 904L provides good chloride stress corrosion cracking resistance, pitting and general corrosion resistance superior to 316L and 317L molybdenum enhanced stainless steels.
Alloy 904L was originally developed to withstand environments containing dilute sulfuric acid. It also offers good resistance to other inorganic acids such as hot phosphoric acid as well as most organic acids.
Alloy 904L is easily welded and processed by standard shop fabrication practices.
If you are interested in other Stainless Steel Plates/Sheets, please click 302, 303, 304, 304L, 304H, 309, 309S, 310, 310S, 310H, 316, 316L, 317/317L, 317LMN, 321, 321H, 330, 347, 347H, 904L, 403, 405, 409, 410, 410S, 410/HT, 416, 416HT, 420, 422, 430, 440C, Duplex 2205, Duplex 2304, Duplex 2507.

Get In touch with