Cold rolled steel coil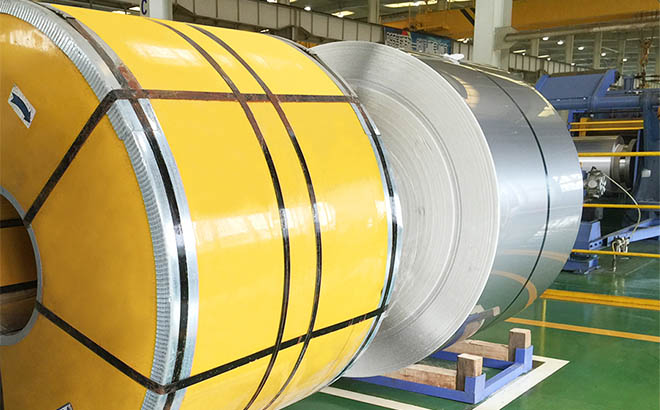 Cold Rolled Steel Coil
Standard: JIS G3141: SPCC, SPCD, SPCE.
GB Q195,Q235
GB/T5213-2008: DC03, DC04, DC05
Q/BQB 419-2009: HC260LA, HC380LA, HC420LA, HC260P, HC300P, HC260Y.
Application of Cold Rolled Steel Coil:
Cold-rolled steel coils are widely applied to automobiles, electrical appliances, steel office equipment, containers, and numerous other products closely connected to pour daily lives.
Cold Rolled Steel In Stock

GB/T5213-2008
JIS G3141
EN 10130
Cold Rolled Steel Coil Advantages:
What is cold rolled steel coil? Cold rolled steel coil is a type of steel coil product developed from hot rolled steel coil and sheet, surface quality and dimension precision are quite low after hot rolling process, it can't be used where surface quality and dimensions are required. Until now, cold rolled coils have been available and successfully used for a variety of applications.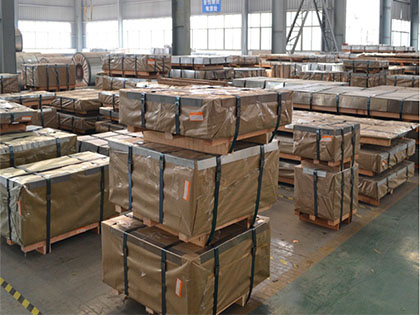 Cold Rolled Steel Sheet Package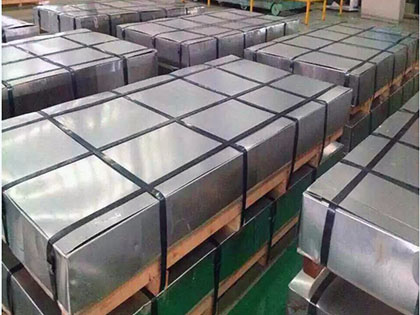 Uncoiled Steel Sheet Package
Today's cold rolled sheet products are much improved than those used in the past. Cold rolled coil could supply better control of thickness, shape, width, surface finish, and other special quality features that compliment the emerging need for highly engineered end uses. Take construction projets for example: steel sheds, industrial buildings, and garages.
Cold Rolled Steel Coil Stock: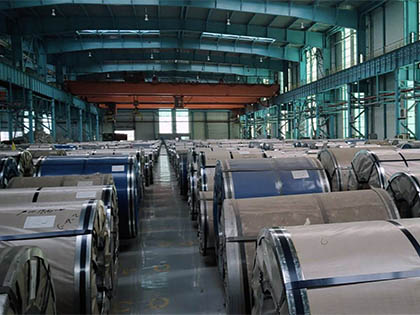 Cold Rolled Steel Coil for Delivery
Cold Rolled Steel Coil Package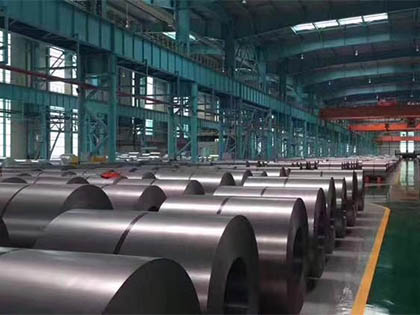 Cold Rolled Steel Coil Stock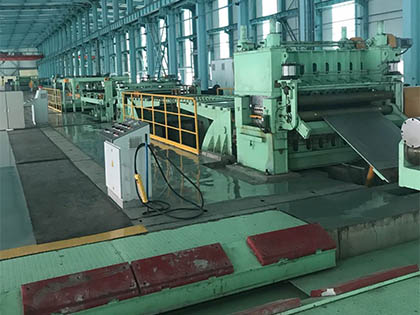 Uncoiling and Slitting Equipment
JIS G3141 Chemical Composition
Material Grade
Chemical Composition %
C
Mn
P
S
Alta
SPCC
≤0.12
≤0.50
≤0.035
≤0.025
≥0.020
SPCD
≤0.10
≤0.45
≤0.030
≤0.025
≥0.020
SPCE
≤0.08
≤0.40
≤0.025
≤0.020
≥0.020
for all steel grades,when C≤0.01,Alt≥0.015
JIS G3141 Mechanical Property
Steel Grade

Tensile test
r90
n90
Yield strength/MPa
Tensile Strength /MPa
Elongation after break b(L0=50mm, b=25mm)/%
0.5~1.0mm
1.0~2.0mm
not less than
SPCC
140~280
≧270
≧34
≧37
SPCD
140~240
≧270
≧36
≧39
1.3
SPCE
130~210
≧270
≧38
≧41
1.6
0.18
Get In touch with