NM400 steel plate
NM400 is one kind of Chinese wear/abrasion resistant steel plates, which is well received in middle east and Africa. An NM400 wear-resistant steel was hot rolled and then the plates were heat-treated by direct quenching and tempering and reheat quenching and tempering techniques, respectively. The impact test was carried out with an instrumented impact tester. The micro-structure and fracture surface were investigated by a combination of optical microscopy, transmission electron microscopy and scanning electron microscopy methods. With high mechanical strength, NM400 is 3 times to 5 times more than common low-alloy steel plates which can significantly improve surface hardness, usually achieved 360 ~ 450HB.
The series of NM wear-resistant steel combined the properties including high strength, high hardness, high wear resistant, weldable, bendable and mainly applied in:
Edge of loaders in loader industry
Wear-resistant lining plate in crusher industry.
Slat type conveyer in colliery mechanical industry.
Lining plate of coal pulverizer in power industry.
Lining plate of hopper for heavy handling truck.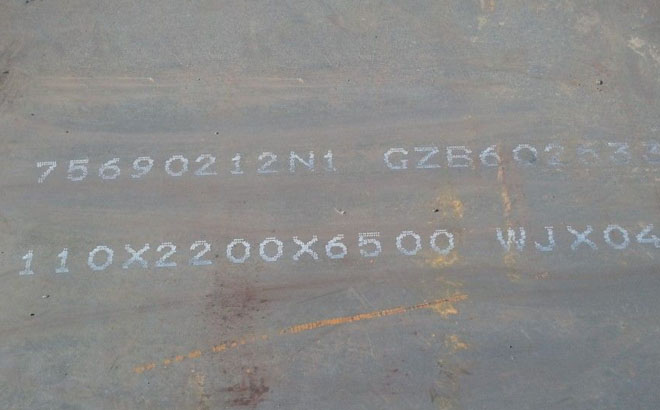 NM400 wear resistant plate ensures unbeatable performance, savings and enhanced lifetime for your equipment. Weather you are looking to loose weight or gain strength in applications such as truck bodies, dumper bodies, containers and buckets or if you need production wear parts that simply outlast other materials, NM400 is the best choice.
The outstanding performance characteristics of NM400 wear plate come from a combination of hardness, strength and toughness. As a result nm400 can stand up to sliding, impact and squeezing wear. Nm400 goes beyond wear resistance, allowing you to protect your equipment investment and work more effectively.
In truck bodies and containers, NM400 ensures a longer lifetime and highly predictable performance. Its high strength and hardness often allows for a thinner plate, enabling a higher payload and better fuel economy.
NM400 in your bucket translates to a longer equipment lifetime and enhanced reliability thanks to outstanding wear and deformation resistance. Enhanced performance is achieved because NM400's wear resistant properties are evenly distributed across the plate.
Chemical Composition of NM400
| | | | | | | | | | | |
| --- | --- | --- | --- | --- | --- | --- | --- | --- | --- | --- |
| Brand | C | Si | Mn | P | S | Cr | Mo | Ni | B | CEV |
| NM360 | ≤0.17 | ≤0.50 | ≤1.5 | ≤0.025 | ≤0.015 | ≤0.70 | ≤0.40 | ≤0.50 | ≤0.005 | |
| NM400 | ≤0.24 | ≤0.50 | ≤1.6 | ≤0.025 | ≤0.015 | 0.4~0.8 | 0.2~0.5 | 0.2~0.5 | ≤0.005 | |
| NM450 | ≤0.26 | ≤0.70 | ≤1.60 | ≤0.025 | ≤0.015 | ≤1.50 | ≤0.05 | ≤1.0 | ≤0.004 | |
| NM500 | ≤0.38 | ≤0.70 | ≤1.70 | ≤0.020 | ≤0.010 | ≤1.20 | ≤0.65 | ≤1.0 | Bt: 0.005-0.06 | 0.65 |
Mechanical Property of NM400
Brand
Thickness mm
Tensile Test MPa
Hardness
YS Rel MPa
TS Rm MPa
Elongation %
NM360
10-50
≥620
725-900
≥16
320-400
NM400
10-50
≥620
725-900
≥16
380-460
NM450
10-50
1250-1370
1330-1600
≥20
410-490
NM500
10-50
---
----
≥24
480-525
Processing Technique
Electric Furnace Steelmaking
LF Refining
VD Vacuum Treatment
Continuous casting and rolling
Accelerated Cooling
Thermal Treatment
Ware-house-in Inspection
Get In touch with