pipeline steel plate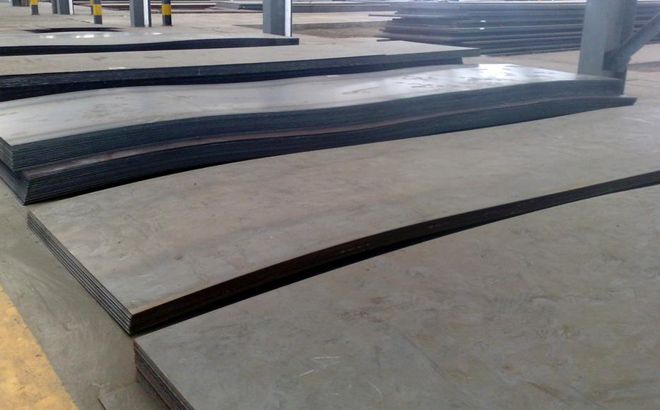 Pipeline Steel Plate
Grade: API Spec 5L PSL1 & API Spec 5L PSL2
Standard: API 5L Gr. B, X 42, X 52, X 60, X 65, X 70, X 80
Size: Thickness-- 3-650mm, Width--1000-4500mm, length--5000-12000mm
Grades of pipeline steel plate
| | | | | | |
| --- | --- | --- | --- | --- | --- |
| Grade | | Permissible yield point ratio | Yield Strength MPa(min) | Tensile Strength MPa | Elongation % (min) |
| API 5L | EN 10208-2 | | | | |
| API 5L Gr. B | L 245NB | ≤ 0.85 | 240 | 370 - 490 | 24 |
| API 5L X 42 | L 290NB | ≤ 0.85 | 290 | 420 - 540 | 23 |
| API 5L X 52 | L 360NB | ≤ 0.85 | 360 | 510 - 630 | |
| API 5L X 60 | L 415NB | | | | |
| API 5L Gr. B | L 245MB | ≤ 0.85 | 240 | 370 - 490 | 24 |
| API 5L X 42 | L 290MB | ≤ 0.85 | 290 | 420-540 | 23 |
| API 5L X 52 | L 360MB | ≤ 0.85 | 360 | 510 - 630 | |
| API 5L X 60 | L 415MB | | | | |
| API 5L X 65 | L 450MB | ≤ 0.85 | 440 | 560 - 710 | |
| API 5L X 70 | L 485MB | ≤ 0.85 | 480 | 600 - 750 | |
| API 5L X 80 | L 555MB | ≤ 0.90 | 555 | 625 - 700 | 20 |
Now more and more world's people foucs on protecting our enviroment,the new clean energy nature gas is widely used through pipelines.These pipeline steel plates owned ability of resisting high pressure,atmospheric corrosion and lower temperature surroundings.We have established the stable and perfect supply chain, which guarantee us to provide a comprehensive range of pipeline steel pipes. The global market stratagem apply ourself to provide the most professional supply solutions timely on the premise of strict Q/C & Suppliy Assurance System, so that we can become the important raw material supplier of the domestic & abroad customer.
We are able to supply plate cutting, rolling and weld preps processing service according to the drawing and requirement. Meantime, We can provide third party test according EN or ASTM standard. We manufacture the offered hot rolled pipeline steel plate using supreme grade raw material, sourced from the most authentic vendors of the industry so as to ensure these are able to stand tall on the expectations of patrons.
Taking API 5L X80 as an example, it is mainly for manufacturing spiral submerged arc welding pipes, straight electric resistance welding pipe, longitudinally-SAW pipes and oil-gas water transmission pipes. It can also be applied to manufacturing pressured fluid transmission pipes for power stations, chemical plants and coal mines. Furthermore, it is used in manufacturing engineering structural pieces.
We can not only product it according to the standard , but also can make production completely in accordance with customer's technical requirements. Clients can avail this API 5L pipeline steel plate at industry leading prices from us.
Get In touch with