steel coil
Anson supplies a wide range of cold-rolled and hot rolled steel coils according to China Industrial Standards, the standards of other countries and our own strict standards.
Cold-rolled steel coils are widely applied to automobiles, electrical appliances, steel office equipment, containers, and numerous other products closely connected to pour daily lives.
Hot-rolled steel coils are applied to wide range of uses such as, automobiles, electrical appliances, construction materials, steel silos, containers and steel pipes, and receive high assessment from our overseas customers for its supreme quality.
Carbon and Low-alloy High-strength Steel Coil
Pipeline Steel Coil
Shipbuilding Steel Coil
Weather Resistant Steel Coil
Hot Rolled Steel Coil for Oil Casing
Hot Rolled Steel Coil for Automobile Frame
Steel Coil for Gas Cylinders and Gas Vessels
We committed to meet our customers' requirements of quality as well as on-time delivery and offer technical consultations and services for applications of our steel products.
Difference Between Hot Rolled and Cold Rolled Steel Coil
Customers often ask us about the differences between hot rolled coil and cold rolled coil. There are some fundamental differences between these two types of metal. These differences relate to the ways these metals are processed at the mill, and not the product specification or grade.
Hot-Rolled Steel Coil Manufacturing Processes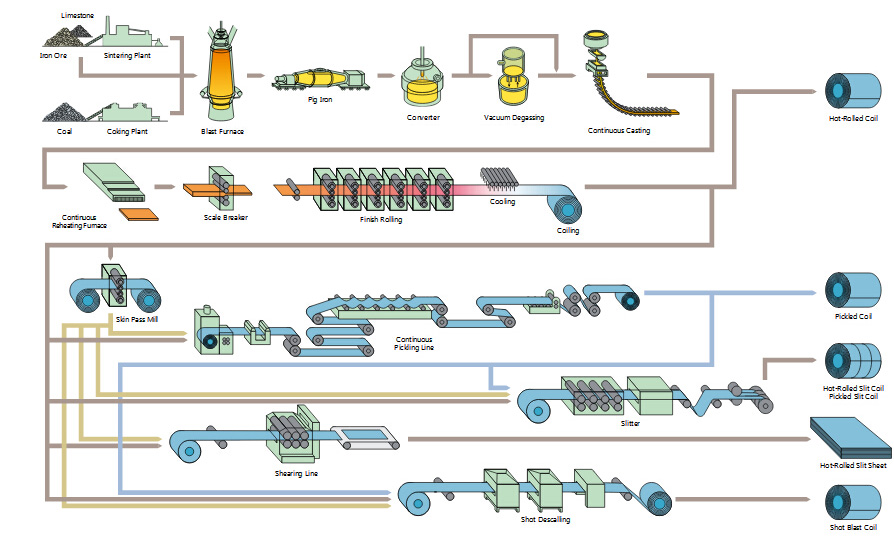 Cold-Rolled Steel Coil Manufacturing Processes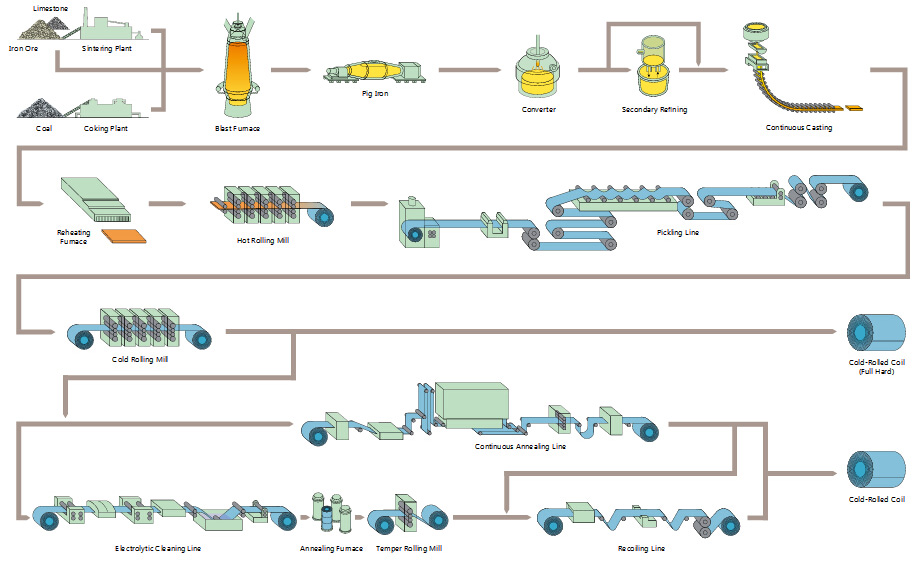 Get In touch with