NM360 wear resistant steel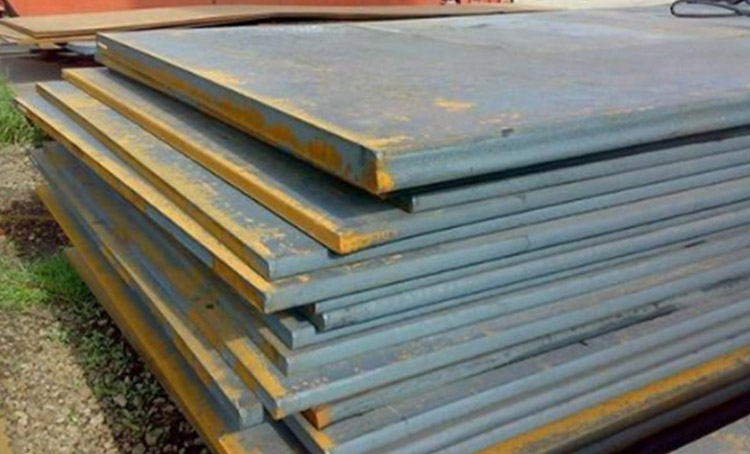 Chemical Composition (%) of NM360 Wear Resistant Steel
| | | | | | | | | |
| --- | --- | --- | --- | --- | --- | --- | --- | --- |
| C | Si | Mn | P | S | Cr | Mo | Ni | B |
| ≤0.17 | ≤0.50 | ≤1.5 | ≤0.025 | ≤0.015 | ≤0.70 | ≤0.40 | ≤0.50 | ≤0.005 |
Mechanical Properties of NM360 Wear Resistant Steel
| | | | | | |
| --- | --- | --- | --- | --- | --- |
| Thickness/mm | ReL /MPa | Rm /MPa | A/% | Hardness HBW10/3000 | Impact -20℃/J |
| 20 | 1050 | 1160 | 19.0 | 360.0 | 65 |
| 25 | 1020 | 1180 | 18.5 | 375.0 | 52 |
| 30 | 1040 | 1180 | 17.0 | 369.0 | 65 |
| 40 | 1020 | 1160 | 18.0 | 368.0 | 68 |
Contrast Test of Wear Resistance
Test Group
Grade
Wear Test
A
WZB-NM360
1.16
EEMS10104 (Sweden)
1.00
B
WZB-NM400
1.21
NK-EH400 (Japan)

1.00
Specification Range of NM360 Wear Resistant Steel Plate:
Thickness: 8mm-300mm
Width:1500mm-4020mm
Length: 3000mm-18000mm
Adopting standards: WYJ030-2005
Dimensin,shape,weight and allowable deviation according to standards: GB709-88 or EN10029
Supplied in the as-rolled condition: Q&T or Tempered
Ultrasonic test: GB/T2970-91 or EN10160-1999
Delivery time: 30-60 days
Payment term: T/T or L/C
Minimal order:1 pcs
Gas Cutting Characteristics of NM360 Wear Resistant Steel:
Gas Cutting Processing is allowed. Applying high pressure gas and low cutting speed to prevent split in cutting area. When cutting outside, preheating temperature 60 -90℃ in cutting area with flame spraying gun be recommended before the cutting.
Machining Characteristics of NM360 Wear Resistant Steel:
Cutting and Shearing Property of the plate perform well. Proper feed amount and feed rate should be selected according to hardness of plate and cutting tool. The tools' materials usually are high speed steel or cemented carbide, for cutting and polishing, carbide-coated tool is demanded.

Get In touch with