NM400 wear resistant steel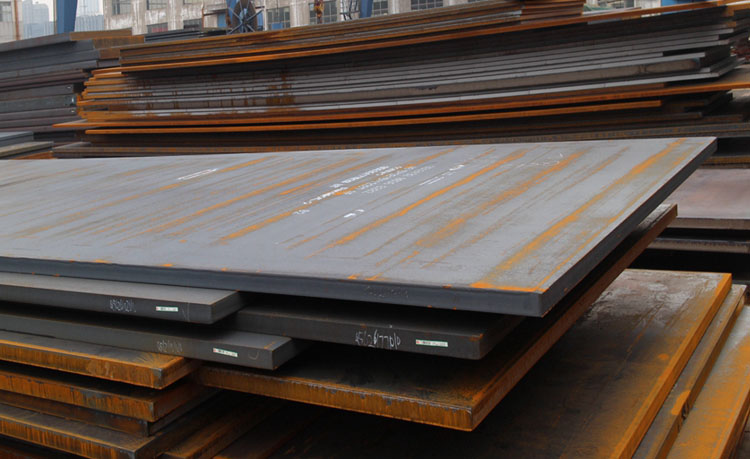 Chemical Composition (%) of NM400 Wear Resistant Steel
| | | | | | | |
| --- | --- | --- | --- | --- | --- | --- |
| C max | Si max | Mn max | P | S | Cr max | Mo max |
| 0.22 | 2.0 | 2.2 | ≤0.020 | ≤0.006 | 0.90 | 0.50 |
Mechanical Properties of NM400 Wear Resistant Steel
| | | | | | |
| --- | --- | --- | --- | --- | --- |
| Thickness mm | Yield Strength (MPa) | Tensile Strength (MPa) | Elongation (%) | Hardness (HB) | 20℃(AKV) |
| 8-50 | ≥900 | ≥1150 | ≥10 | 360-420 | ≥25 |
Contrast Test of Wear Resistance
Test Group
Grade
Wear Test
A
WZB-NM360
1.16
EEMS10104 (Sweden)
1.00
B
WZB-NM400
1.21
NK-EH400 (Japan)

1.00
The series of NM wear-resistant steel combined the properties including high strength, high hardness, high wear resistant, weldable, bendable and mainly applied in:
Edge of loaders in loader industry
Wear-resistant lining plate in crusher industry.
Slat type conveyer in colliery mechanical industry.
Lining plate of coal pulverizer in power industry.
Lining plate of hopper for heavy handling truck.
Cold-forming Characteristics of NM400 Wear Resistant Steel:
Cold bending property of the plate is well although the high strength and hardness and also cold moulding process performs well. To prevent crack at edge of plate at time of cold working, flame cutting edge or sheared edge need repair grinding in bending area.

Hot-forming Characteristics of NM400 Wear Resistant Steel:
Hot-forming property of the plate performs well, the temperature of hot working should be less than 350℃. If the processing temperature of plate is more than transformation temperature (i.e. over AC) , low temperature tempering is necessary after hot working of the plate, tempering temperature is 250 - 350℃ (contrast with Sweden DILLIOUR400V steel, hot forming temperature increase by 150℃ )
Get In touch with